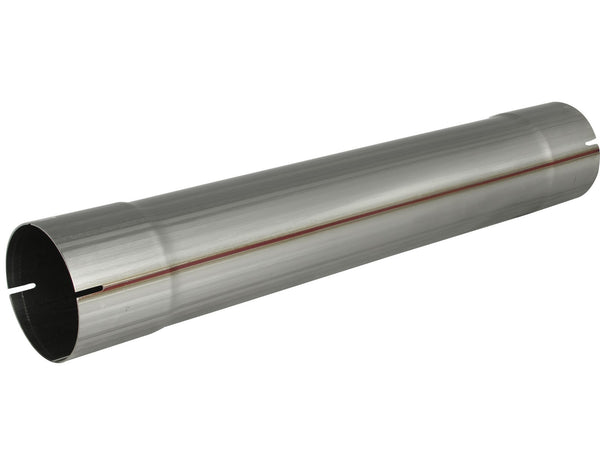 AFE: MACH Force-Xp 5" 409 Stainless Steel Muffler Delete Pipe 5" Muffler Delete Pipe

Bring the maximum power out of your exhaust with the aFe Power Muffler-Delete Pipe. This pipe is constructed out of 409 stainless steel and is used to eliminate the 5" In/Out muffler used in most factory or performance 5" exhaust systems. You will love the aggressive exhaust note of a 5" system with no muffler while maximizing exhaust flow, throttle response and performance.
This pipe fits most 5" exhaust systems.
Emissions Disclaimer:
This product does not require a CARB EO#