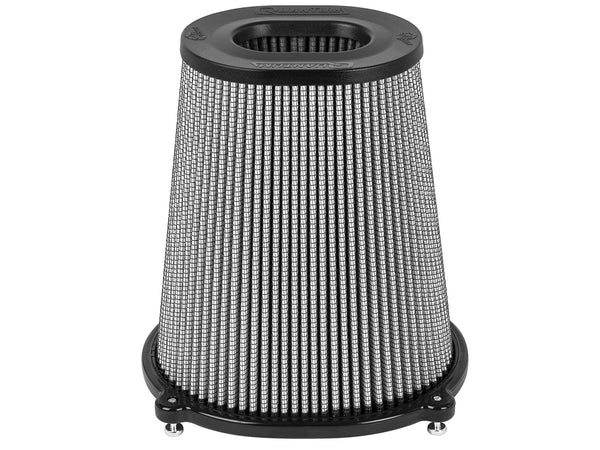 AFE: Quantum Intake Air Filter w/Pro DRY S Filter Media (5.5" x 4.3")F x (8.5" x 7.3")B (QTM) x (5.8" x 4.5")T x 9"H in.

Unique Quantum Filter Design:
The Quantum uses an integrated filter-to-housing design (patent pending) by attaching the filter to the housing with 4 captive screws for a positive surface area seal and quick and easy install.
Quantum Pro DRY S Filter Media:
The Pro DRY S is our oil-free, 360-degree radial flow air filter with 3-layers of progressive synthetic media provides optimum flow, protection and cleaning convenience. Recommended for normal to dry, dusty driving conditions.
Note:
The Quantum Pro DRY S filter is specifically designed for Quantum Cold Air Intake Systems.