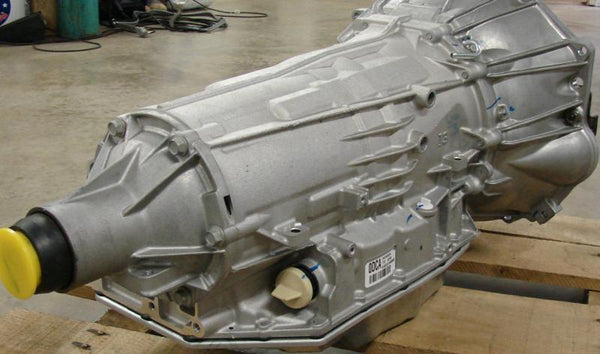 WEAPON-X: 6L80 Built Transmission [Corvette Camaro SS G8]

Looking for a complete solution for your 6L80 transmission? Have you reached the power level to start thinking about your transmission or is your transmission already flaring into gears?
A lot of guys talk a good game, but our builder backs it up with solid performance and the best materials along with custom building and tuning to come up with the perfect solution for your performance needs.
Circle D Transmission is ready to turn your 6L80/90 into a performance beast. We've been a leader in the transmission industry since 1976. Our continued development in custom modifications and billet upgrades makes your choice an easy one. Now available: 4140 HTSR Billet Reinforced Output Carrier (Pictured). This custom output carrier with billet spline upgrade helps eliminate the OE spline failure in high HP vehicles. Other CDT modifications include our custom Billet 4-5-6 Hub Shaft Assembly & HD Clutch Pack, upgraded 3-5-R and 2-6 Clutch Packs with nitride treated steels and added clutch capacity. The pump and valve body are also upgraded to exclusive CDT specs. Our 5th generation shop Camaro is steadily used for R&D of parts & tunes so that we can help push your vehicle to its peak performance. The majority of the vehicles that we upgrade or rebuild with a 6L80/90 transmission have between 500 - 800 RWHP. We have been successful with vehicles that have up to 1200 RWHP. There are two options to choose from: you can either ship your transmission to us: Bench Package or you can transport your vehicle to us: Vehicle Package.


Comp Cams
A Custom Tune package is a must for this trans and makes a huge difference in the performance. This takes a few hours to "Dial in" . We will do this for you using your HP Tuners.