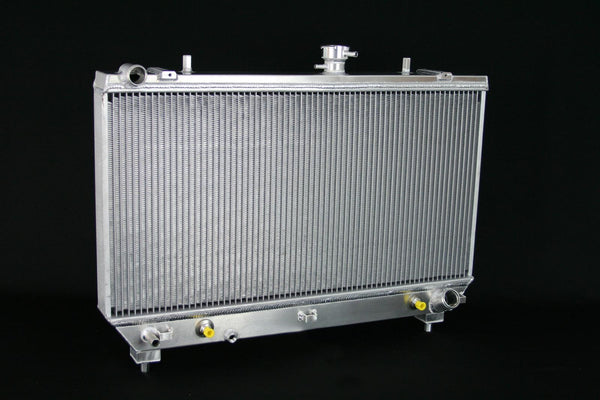 DeWitts: 2012- Current Camaro All. DF, Auto or Man, Natural, 2 row 1" tubes

2012-Current CAMARO
This new high performance "Direct Fit®" aluminum radiator features two rows of 1"
cooling tubes, doubling the cooling capacity of the factory single row. The formed
aluminum end tanks are TIG-welded to the core, eliminating failures due to cracked
plastic end tanks and/or gasket leaks. This unit fits into the original mounting. The
factory connections, automatic transmission cooler with factory flare, stock fan shroud mounting and condenser are all in place for easy installation. Fits all 2012-15 Camaros (except for 2015 Z28).
Model: 1139009A   
California Proposition 65 Statement