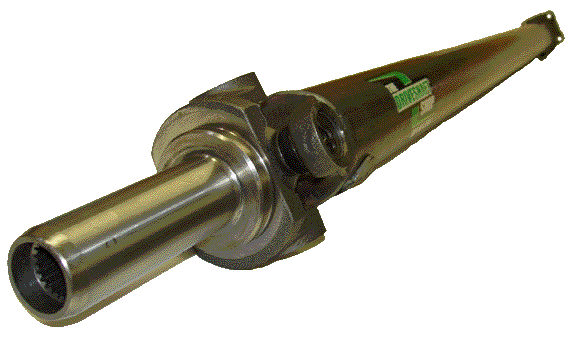 Driveshaft Shop: 1989-1994 Nissan 240SX S13 ABS w/ 350Z 6-Speed Trans (Jim Wolf Mounts)-Steel Shaft

Fitment:
1989-1994 Nissan 240SX with 350Z 6 Speed trans / ABS
Product Description
S13 KA24/SR20 6-Speed with ABS Aluminum Driveshaft. This is our steel 1-piece replacement shaft for the 240SX platform. This shaft is about 5lb less than the factory 2-piece and will give the car a faster throttle response due to the fact the hanger bearing is not moving up and down during acceleration. A less expensive alternative to our aluminum shaft, it has been suggested by a few of the drift cars that we sponsor the steel shaft breaks the tires loose quicker than the aluminum. This steel shaft will give you most of the benefits of the aluminum shaft, without the cost. Available for most popular motor/trans combinations, if you don't see yours listed, custom shafts are also available.

Please Note: Jim Wolf 350Z 6 Speed kit and ABS diff. Be sure to check vehicle before ordering.