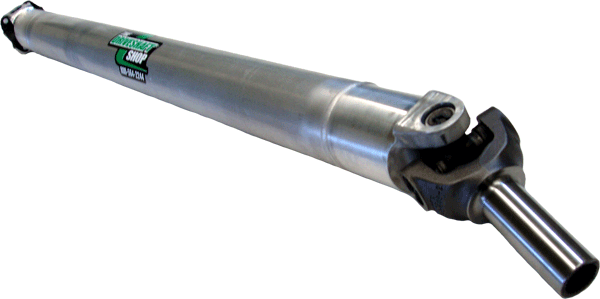 Driveshaft Shop: 1998-2005 Lexus IS300 Shop Aluminum Driveshaft

Fitment:
1998-2005 Lexus IS300 with R154 Trans Conversion
Notes:
1-Year Warranty
U.S. Models Only
This is our single shaft conversion for the IS300 with the R154 Transmission conversion. This is a complete 6061-T6 aluminum shaft that is about 1/2 the weight of the factory 2-piece. The shaft features larger, replaceable solid u-joints and can handle about 650WHP. By removing the factory 2-piece shaft and installing a single shaft the car will feel more responsive due to the fact the hanger bearing is not moving up and down during acceleration. Available for most popular motor/trans combinations, if you don't see yours listed, custom shafts are also available.