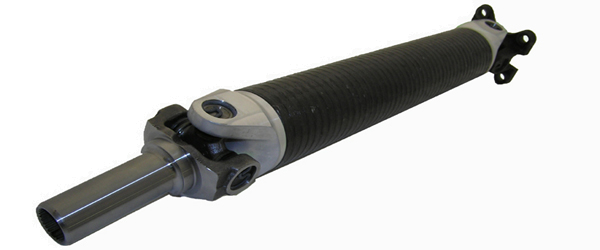 Driveshaft Shop: 2003-2008 G35 Coupe Automatic 3.25" Carbon Fiber Driveshaft (Except IPL)

Fitments:
2003-2008 Infiniti G35 Coupe Automatic (Except IPL)
Product Description
This is the complete Carbon Fiber Driveshaft for the G35 platform, its weighs less than half as much as the factory 2 piece shaft. It's made from 3.25" carbon fiber with billet aluminum ends and is a direct bolt on with no modification required. By removing the factory 2 piece shaft the car will lose the excessive motion caused by the hanger bearing moving up and down when you step on the gas, this will make the car react faster to throttle input and make the car feel more responsive. It is also significantly more torsional than the OE shaft which helps relieve some of the instantaneous shock at launch and between shifts. Rated to over 1000HP with a 1-year warranty.