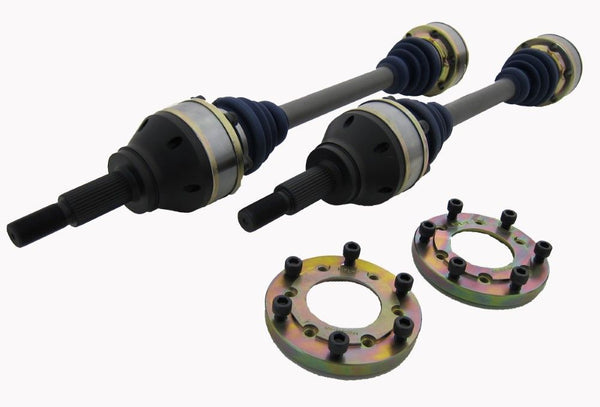 Driveshaft Shop: 2003-2008 Nissan 350Z / Infiniti G35 1200HP Pro-Level Rear Axle Kit

Fitment:
2003-2008 Nissan 350Z|Infiniti G35
Notes:
This is our 1000HP+ Pro-Level system for the 350Z and Infinity G35 coupe. The Pro-Level axles feature a Porsche style 108mm inner and outer CV, our largest 30 spline high-grade aircraft quality torsional center bars that twist significantly more than a factory unit, allowing them to absorb a great deal of the shock produced by high horsepower applications. These axles also feature our new bolt-on outer stub that fits the factory wheel hubs and precision billet adapter plates with hardware to mount to the factory differential stubs.