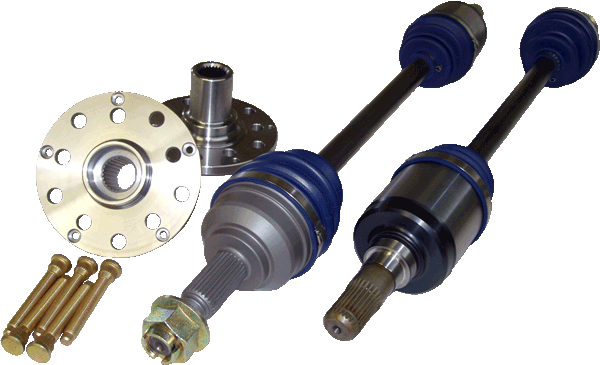 Driveshaft Shop: 2006-2009 Subaru Legacy Level 5 Axle / Hub Kit

Fitment:
2006-2009 Subaru Legacy Spec B with R180 STi Differential
Notes:
1-Year Warranty
Spec B (other can be made)
Product Description
06-09 Subaru Legacy Spec B Level 5 Axle/Hub system is a complete rear system including both axles and larger diameter spline wheel hubs. The axles feature our our aerospace grade torsional 32 spline axle bars, a billet ball & cage inner cv with our aerospace grade inner differential spline for the R180 differential, and a proprietary outer CV with a larger spline. The hubs are made to accommodate the larger spline Rated to 1000HP with a 1-year warranty.