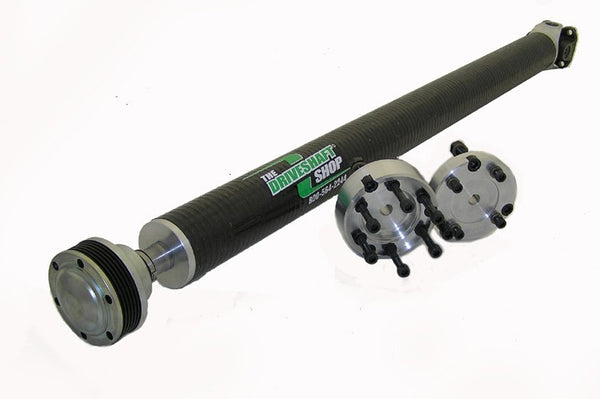 Driveshaft Shop: 2009-2012 Hyundai Genesis Coupe 3.8 6-Speed 3.25'' Carbon Fiber CV Driveshaft

Fitment:
Hyundai Genesis Coupe 3.8 V6 2009-2012
Product Description
Now available is the 1-piece 3.25" Carbon Fiber CV Driveshaft for the 2009-2012 Hyundai Genesis 3.8 Coupe. This 1-piece shaft will eliminate the factory 2-piece shaft, hanger bearing and rubber couplers, and includes aluminum adapter plates to mount to the transmission and differential. This Carbon Fiber shaft uses a 300M stub system mounted into a billet aluminum plate to mount the CV. This ensures not only strength, but lighter weight than the normal way of doing this type of end (look closely at the CV, end its not all steel). This shaft is made using our new bond technology that during destructive testing, the u-joint and flange failed at 30% higher than the rated tube specifications so we know the bond it superior. After it is assembled the driveshaft is high-speed balanced on one of the most sophisticated balancing machines in the industry.The shaft is significantly lighter than the factory (weighs approximately17lbs), increasing throttle response, acceleration and driveability on a higher horsepower car. Also comes with special grade 12.9 hardware for the aluminum adapter plates. We have been using this Billet aluminum style plate for over 10 years on thousands of 1000+HP Supras, BMW's and many more with out any bolt issues. Rated to 1000HP+ with a 1-year warranty.