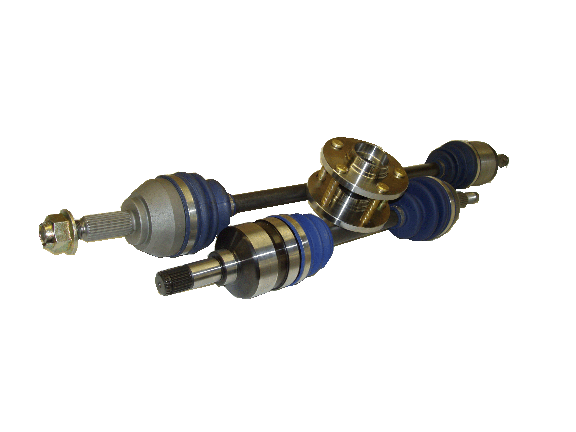 Driveshaft Shop: DODGE 1995-1999 Neon Manual (5-Lug hubs) 750HP Level 5 Axle/Hub Kit

Fitment:
Note: ABS Rings are not included on this system
Features:
New wheel hubs
Outer CV is about 30% larger
Rated to 750HP
Full 1-year warranty
Product Description
This is the Level 5 kit for the 1995-1999 Neon with 5-Speed transmission and 5-lug hubs. The center bars are made with larger high grade aircraft quality material, made with 36 splines, up from the 32 spline found on the Level 3 axles, that are significantly more torsional than the factory bars. The outer CV is about 30% larger than factory and we include new wheel hubs with the larger splines to accomodate the larger spline outers. Rated to 750HP with a 1-year warranty.

Please Note: ABS rings are not included on this kit, can be added for an additional charge.