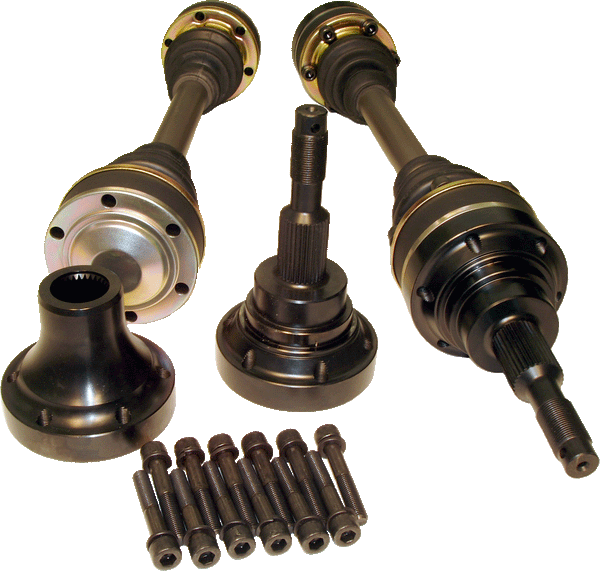 Driveshaft Shop: DODGE 2001-2002 Dodge Viper (Stock Differential) 1200HP Level 5 Direct Bolt-In Axle with Diff Stubs

Fitment:
2001-2002 Dodge Viper (Stock Differential)
Notes:
1-Year Warranty
Includes Diff
2001-2002 with Stock Differential ONLY
2001-2002 Dodge Viper 1200WHP Level 5 Axles (comes with female inner flanges and removable differential stubs for Stock differential). These axles have been designed for the extreme horsepower and torque the Viper V10 is capable of and then some. Our direct bolt-on axles rated up to 1200WHP are about the most stout axles you can purchase for your Viper. What we have done is use our Porsche-style 108mm CV, but changed the internals to meet our demanding specs. These axle run a significantly larger 30 spline on the chromoly center bar (up from the stock 28 spline bar) and we have also changed the material in the CV cage and races to withstand 50% more pressure than a stock 108mm CV. Both inner and outer flanges are made from billet chromoly and come with grade 12.9 hardware to complete the package. Rated to 1200WHP with a 1-year warranty.