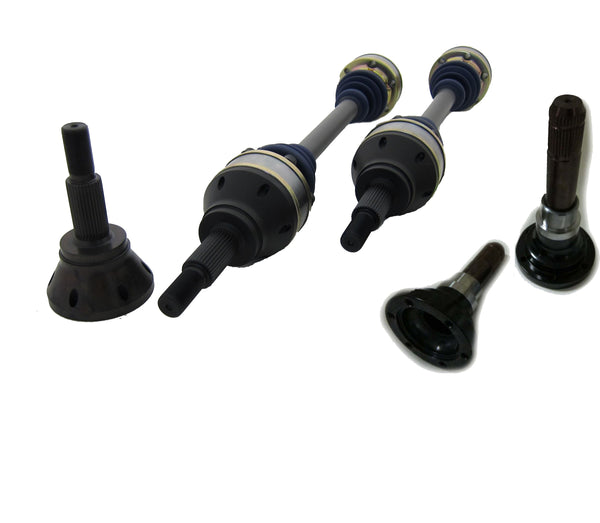 Driveshaft Shop: NISSAN 2015+ (ONLY) GTR 1000HP Rear Axle/Diff Stub Kit

Fitment:
Product Description
///// Now with stronger outer CV using 108mm CV with 2-piece bolt-on outer stub\\\\\

The GT-R 1000hp Axle Kit feature a direct fit outer CV made from a high grade proprietary material, Porsche style 108mm CV's on both ends but we have upgraded them to use our signature 30 spline bars with billet 4340 cages, our aerospace quality torsional center bars that twist significantly more than a factory unit, allowing them to absorb a great deal of the shock produced by high horsepower applications. The axle kit also includes our 300M differential stub flange upgrade with all necessary hardware to mount them. Price listed is for both axles.