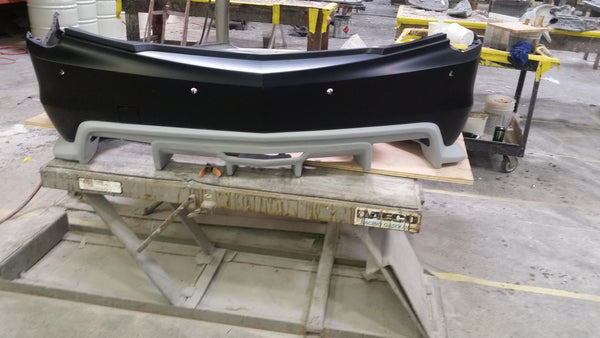 WEAPON-X: Diffuser with Vanes - Carbon Fiber [CTS V, LT4]

The third gen CTS V diffuser looks great, but leaves a lot to be desired!  We took the OEM design a little further and made a vaned diffuser to make the vehicle look more aggressive.  

WEAPON-X CTS-V Vaned Diffuser Features:
Center-lined part with symmetrical carbon weave (V pattern)
OEM matching pattern - 2:2 weave
Plug and Play snap on replacement
UV clear coat
Prepreg carbon for precision quality

Notes:
* Carbon fiber requires a lot of hand work and while we strive to have our parts perfect, just like the OEM carbon fiber, there can be slight imperfections.  Rest assured, these parts are as good as OEM, if not better.  The installation of carbon body parts require professional installation.

* WXM aero are custom/made to order parts. If you order during a sale period, the lead time can increase slightly depending on order volume. All aero parts are custom order and can not be cancelled as per our cancellation policy once the order is confirmed and accepted.
While the manufacturer is working diligently on the lead times, manpower issues have production around 32 weeks for CF.