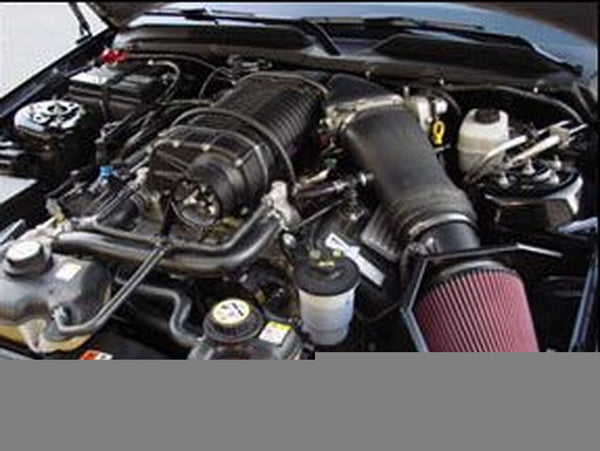 WHIPPLE: 2007-2014 Shelby GT500 Crusher (4.5L) Supercharger "Upgrade" Kit

NOTE: ALSO AVAILABLE IN POLISHED FINISH. PLEASE SELECT ABOVE.
If you're craving more power from your Shelby GT500, Whipple has the answer. Get the industries biggest twin-screw supercharger. The new Whipple W275HPR can produce incredible power levels with stock 5.4L Shelby GT500 engines as well as highly modified engines. The revolutionary new W275HPR compressors have the ability to run nearly 30psi of boost (engine modifications required) for unheralded performance. A simple pulley change in minutes will allow you to step up or down for street or race applications allowing customers the ability to dial in their Shelby.

Includes: Mono Blade TB, Fuel Pump Booster, 123mm CAI, & Calibration
This direct bolt-on replacement system gives you the ability to run far higher boost levels than the factory 122ci roots-type supercharger or 2300 TVS while dramatically lowering supercharger discharge temperatures and power consumption (hp). The W275HPR is available in a "tuner" series, which allows engine builders, custom tuning shops and others to build their masterpiece. If you want the best of the best, the Whipple W275HPR is just that. The Whipple kit not only offers a better supercharger, but the potential to have one of the fastest, most powerful street machines on the road today.
**NOTE: The W275AX SC Kit will NOT fit under the factory hood without the K-member spacer kit AND the adjustable motor mounts.
Proposition 65

WARNING: Cancer and Reproductive Harm